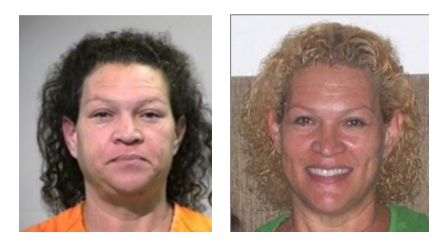 UP TO $5000 REWARD OFFERED !
Margaret Loraine Smith is accused of hiring Dylan James Laughry to kill her husband, George Smith. His body was found on Surfside Beach on August 6, 2007.
Laughry was convicted of capital murder in November 2008 and
sentenced to life in prison without parole.
If convicted, Smith could
also face the same punishment.
Here is the most recent article that was televised on America's Most Wanted Television Show
AMW Article Pt.1.jpg
AMW Article Pt.2.jpg
AMW Article Pt. 3.jpg
If you have any information leading to the whereabouts of this Margaret Loraine Smith, submit a tip on this website or call Crime Stoppers at 1-800-460-2222,
Remember, we only want your information, NOT your identity.
Your identity will be 100% protected.
---
---
- BRAZORIA COUNTY ABSCONDERS -
If you know of ANYONE that is WANTED in Brazoria County submit an online tip here. To see who some of the other "wanted felons" are in Brazoria County, click on this link:
http://www.brazoria-county.com/adprob/absconder_index.htm