Please help Crime Stoppers solve the following crimes by clicking
on the "Solve This Crime" caption below each Crime of the Week article. After submitting your information, you will be given a code number.
Please do not share this code number with anyone! You will need to know this number when you call to check on the status of your tip!
Aggravated Robbery Lake Jackson Police Department
May 13, 2018
STATUS
: OPEN
Lake Jackson Police Department is seeking information in regards to an Aggravated Robbery that occurred on May 13, 2018 at Bucees in the 100 block of FM 2004 in Lake Jackson. Suspects are described as two black males, one with distinctive tattoos on his arms. If you have any information please submit a tip through Crime Stoppers.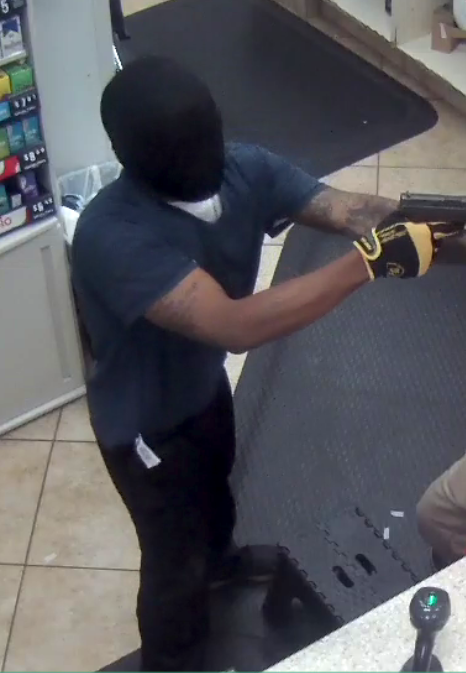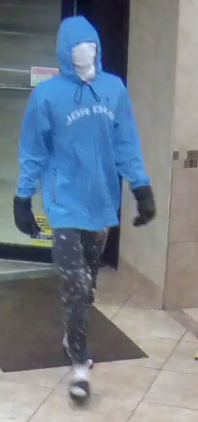 ---
Aggravated Robbery- Clute
March 28, 2018
Agg Robbery in the parking lot of apartment complex located in the 100 Blk of Hackberry 3-28-18 at approximately 5 a.m.
A lady was going to her vehicle to go to work when a slight built, young Hispanic male approached her wearing jeans/red shirt under a blk/white hoodie with a black gun and asked for everything she had.
He was with another Hispanic male in a grey colored vehicle.
He took money and cigarettes.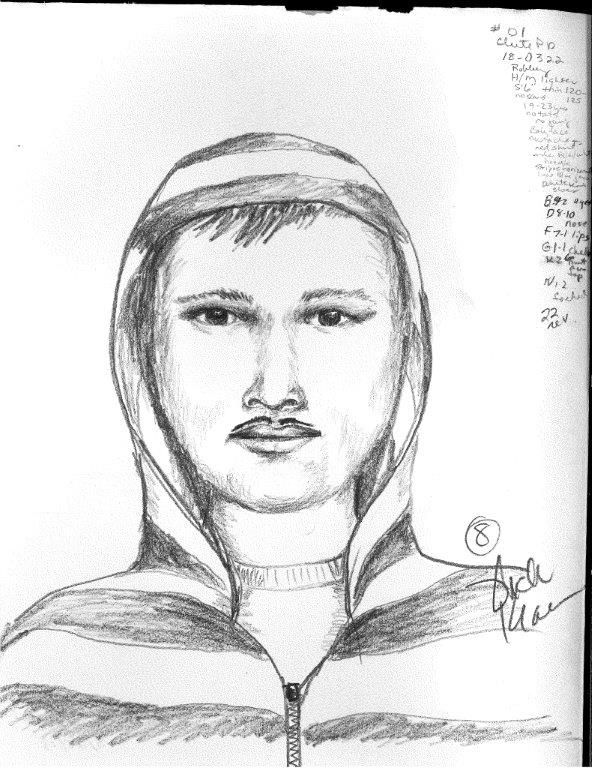 ---
Richard King- Hit & Run
February 25, 2017
STATUS
: OPEN
The Texas Department of Public Safety is requesting your assistance
in identifying and locating a 1986-1991 full size Dodge pickup truck
(1500 Series), white or light colored.
On Saturday, Feb 25, 2017, at approximately 8:20pm the Dodge pickup
was involved in a fatality accident at the 1800 block of County Road 59, approximately half mile east of County Road 48. The Dodge pickup struck
and killed Richard King, age 23, and then momentarily stopped at a
Chevron Gas Station located on the northeast corner of County
Road 59/48, which was under construction at the time.
The Dodge pickup then left the scene and was last seen traveling
southbound on County Road 48. The pickup sustained damage to the
left front of the vehicle as well as the front grill.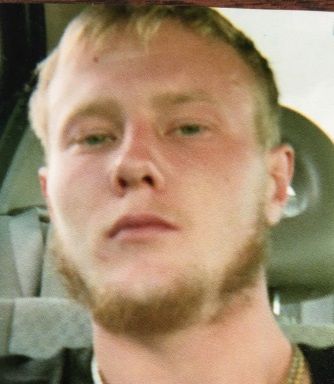 RICHARD KING
Please submit a tip by clicking below. Remember, we only want your
information, not your identity.
A reward of UP TO $5,000.00 is being offered through Brazoria County Crime Stoppers for Information leading to the arrest and conviction of the person or persons involved. Persons with information should contact Crime Stoppers at 1-800-460-2222.
---
3 Star Food Store Theft
August 22, 2016
This subject broke into the 3 Star Food Store last night and stole cigarettes. Not a lot to go on in these pictures but someone may recognize the clothing. If you have any information on the person`s identity, please leave a tip here or PM us on Facebook.
---
Valero Robbery
August 12, 2016
STATUS
: OPEN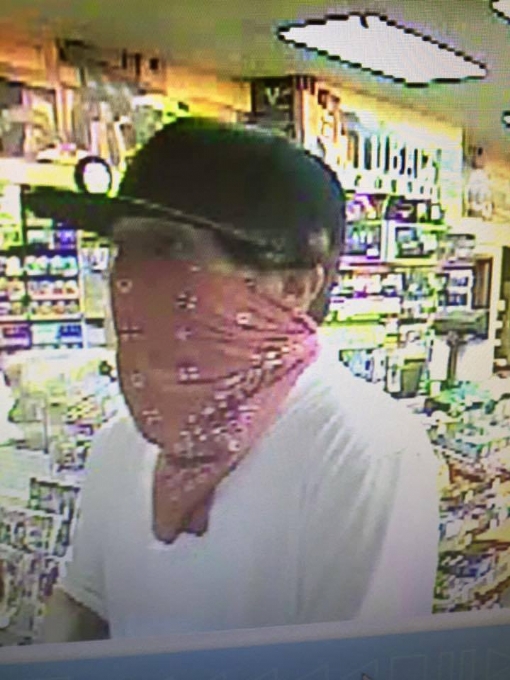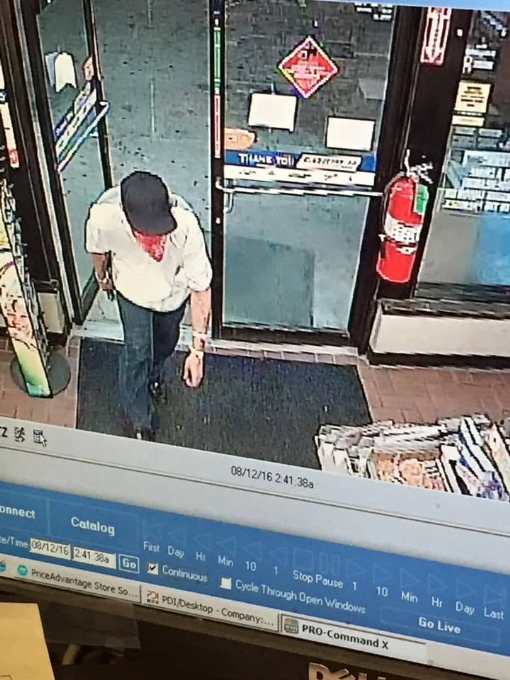 Aggravated Robbery at the Valero in Freeport on August 12th. The pictured suspect appears to have tattoos on his arm(s), is a light skinned male in his early 20s with a thin build, and is 5`6"-5`9" tall. You can leave us a tip on this page or PM Freeport Pd on Facebook.
---
MURDER- CLUTE, TX
July 26, 2016
STATUS
: APPREHENDED
****UPDATE****
APPREHENDED: 04/05/2018
He was brought back from Hildago County which U.S. Marshalls/ICE took possession of him from Mexican authorities. Waiting for trial.
On July 26, 2016, in the 300 block of Old Angleton Road (down the street from Clute PD). Between the hours of 9:45 p.m. and 10:15 p.m. Three males rushed into the residence when victim opened the door, the two occupants, were shot and beat.


Two arrests were made. A pending warrant for Evaristo Castillo Meza Jr. DOB/08/12/1992, 24 years of age, Hispanic Male, approximately 503/145 pounds, blk/bro. At the time of the murder this person had long hair. He is Wanted for Murder and lives in Freeport area.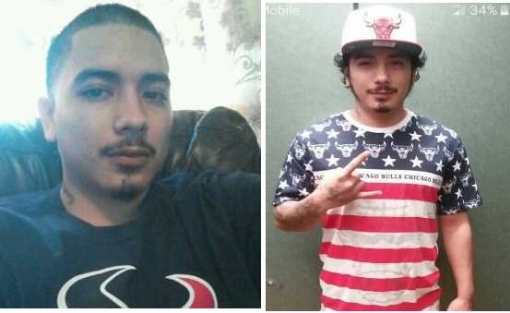 Remember.....We pay CASH FOR TRASH!
---
Burg Vehicle/ Credit Card Abuse- Manvel, TX
November 11, 2015
Manvel Police Department is attempting to identify the subject shown in the photos. He committed a vehicle burglary at a daycare parking lot in Manvel in the early morning hours of Nov. 11, 2015. He immediately used the victim`s stolen credit cards at Walmart in Alvin and made another attempt at Home Depot in Alvin as well.
He is believed to be driving a maroon 2015-2016 Toyota Corolla, UNK license plate number.
If you have any information on this suspect, please submit a tip by clicking the "Solve this Crime" link below. We will forward it to the officer in charge which are listed below.
Russell Adams
Phone: 281-489-1212
radams@manvelpd.org
---
CAR DEALERSHIP ROBBERY/THEFT
September 27, 2015
Alvin Police Department`s Criminal Investigation Division need the public`s assistance identifying the suspects responsible for Burglary of a Building and Auto Theft.
On Sunday, September 27, 2015, between 1:00 p.m. and 2:00 p.m., a car dealership located in the 3200 block of F.M. 528 Rd. in Alvin TX. was burglarized. While the business was closed, at least two black male suspects gained entry into the showrooms located in two separate buildings.
The suspects stole several sets of vehicle keys and a small safe containing an undetermined amount of cash. The suspects also attempted to cut into a second safe, but were unsuccessful. After stealing the small safe, the suspects exited the buildings and used two of the stolen sets of keys to also steal a white 2016 Dodge Ram 1500 pick-up truck and a black 2016 Ford Mustang GT. The suspects left the location in the stolen vehicles.
The investigation revealed that witnesses observed the two suspects and video surveillance cameras captured images of them as well. See photos. The stolen vehicles have not been recovered.
If you have any information in regards to the identities of the suspects in these photos or any information regarding this crime, please contact Det. Robert Taylor of the Criminal Investigation Division of the Alvin Police Department.
Detective Robert L. Taylor / 281-585-7174
Alvin Police department
1500 South Gordon Street
Alvin, Texas 77511
---
Pizza Hut Robery- Lake Jackson, TX
May 27, 2015
On May 27, 2015 at approximately 11:00pm the Pizza Hut located at 120 Circle Way in Lake Jackson was robbed at gunpoint.
The suspect is described as an Hispanic male with a scraggly goatee. He had grayish medium length hair. He is described as a heavy set male with a thick accent. When he entered the business he was wearing grey in color sweat pants, a grey in color zip up hoodie style jacket and a navy blue in color beanie style knit cap. The suspect left in a newer model Chevy Malibu, tan in color.
Here is an artist sketch of the suspect.
Updates will be posted on the Lake Jackson Facebook page.

Contact Det. Lankford at 979-415-2777 or submit an ANONYMOUS TIP on this website.
---
Identity Theft- Lake Jackson, TX
January 01, 2015
LJPD is currently looking for two individuals who are allegedly involved an identity theft case at a local retailer on 12/23/14.
The victim's credit cards used to buy gift cards by the male suspect on the left. The female was seen on video making two withdrawals from a Houston branch of the victim's bank on 1-21-15.
The unknown female is also a suspect in two other cases out of Lake Jackson and believed to be the same suspect out of several cases from Pearland and the Houston area.
If you have any information in this crime, please leave a tip on this website. You are also urged to contact Detective Rachael Pierce of Lake Jackson Police Department at 979-415-2743.
---
Pearland Robbery
August 13, 2014
STATUS
: ARRESTED
****UPDATE*** An arrest was made on August 13, 2014.
On Wednesday, August 13, 2014 at approximately 10:28 A.M. two unknown suspects wearing masks and brandishing firearms entered the Exxon located at 7218 Broadway, Pearland, Texas, 77584.
The two suspects ordered the two store employees to the ground and stole money. The two suspects then fled the scene in the suspect vehicle which appears to be a small silver or white in color passenger vehicle heading southbound on FM 1128.

The video surveillance footage from the Texaco across the street showed that the suspect vehicle traveling northbound on FM 1128 and parking on the east side of the Exxon at approximately 10:14 A.M. The suspects sat in the vehicle in the parking lot for approximately 14 minutes before the robbery was committed.
Detective Chad Rogers:
Criminal Investigations Division
Pearland Police Department
2555 Cullen Parkway
Pearland, Texas, 77581
Office #281-997-4193
Cell #281-924-2314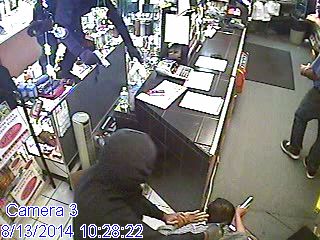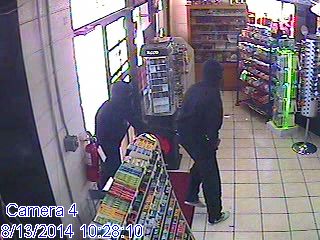 Detective Chad Rogers:
Criminal Investigations Division
Pearland Police Department
2555 Cullen Parkway
Pearland, Texas, 77581
Office #281-997-4193
Cell #281-924-2314
---
Aggravated Robbery- Lake Jackson, TX
August 02, 2014
On Saturday, August 2, 2014 an aggravated robbery occured at the Oaks of Flagridge Apartments in Lake Jackson, TX. The victim was roughed up and pushed into an apartment.
The suspect is described as a hispanic male, olive complexion with some light acne, well groomed short hair and a dark brown moustache. He is described as being approx. 5ft.9in tall, medium build. He also has a tatoo on his left forearm as seen below.
If you have any information in this case, you may submit a tip by clicking below. You can also contact Detective Mc Grael at 979-415-2774 or 979-482-1111.
---
ARMED ROBBERY - ALVIN, TX
May 07, 2014
On May 7, 2014 at 2:55 AM a unidentified male entered the 711/Tetco located at 2480 S SH35, Alvin, Brazoria County, Texas and demanded money from the clerk. The suspect was armed with a black semi-auto pistol and was wearing a dark blue hoodie, black mask, dark jeans, with black and white, converse syle chuck taylor tennis shoes.
Suspect is approximatley 5'7" to 5'9" tall and has a slim build. Below is a screen shot of the suspect. If anyone has anything information that might help please submit an ANONYMOUS tip. You may also contact :
Detective David Elsner
Criminal Investigation Division
Alvin Police Department
Direct 281-585-7117
Main 281-388-4370
Fax 281-388-4381
---
Lake Jackson, TX - Check Fraud in Surrounding Areas
February 27, 2014
Along with Lake Jackson Police Department is asking for the public's help in the following crime.
The Lake Jackson Police department was contacted in November 2013 by a victim who advised that there were fraudulent checks written against their account. The victim advised their information had somehow been stolen and the victim believed that fake checks had been written using their personal information. Checks were passed in Lake Jackson, Bay City, and West Columbia, and throughout the Houston area.
It appears that there are at least two people involved; the driver (who is never seen) and a white female, who is passing the checks. The vehicle appears to be white or silver quad cab truck. This vehicle and the female are also believed to be linked to other forgery cases as well.
You may also contact Detective Pierce at Lake Jackson Police department by calling 979-415-2700
---
ROBBERY - LAKE JACKSON
December 12, 2013
CRIME OF THE WEEK
Lake Jackson/Richwood
On or about Monday, Dec. 2, 2013, between 8am and 2pm unknown
person(s) entered the residences located in the 900 block of Oleander in Lake Jackson and the 500 block of Cr 710A (Edgewater) in Richwood, TX by forcing the back door of the homes open. The items that were stolen were as follows:
Taurus- Semi-automatic, stainless steel 9mm caliber pistol, a Ruger- Semi-automatic .22 caliber rifle, Remington- Semi-automatic 12 gauge shotgun, Samsung tablet, Apple IPAD, Apple Iphone-3G, Toshiba flat screen television, GoPro Hero Camera, Nikon Coolpix digital camera, DrDre Beats Pro Headset, Dell Laptop Computer, Samsung TV,.22 caliber lever action Rifle and numerous pieces of jewelry.

It is believed that the person(s) involved in this burglary were operating a white, older model, 4-door Cadillac.
The police believe that these crimes could be linked together.
If you have any knowledge of either crime you are urged to click the link below and leave a tip. All tips are ANONYMOUS!
You can also contact Investigator Wade Nichols at Brazoria Co.
Sheriff's Office at 979-864-2220
---
Alvin, TX- Vandalism in National Oaks Park
November 19, 2013
The Alvin Police Department is seeking the publics help in apprehending the person(s) that vandalized a bridge located in the city`s National Oak Park
sometime during Tuesday, November 19, and Wednesday, Nov
...
. 20, 2013.
If you have any information about this crime, you can submit a tip by clicking the "solve this crime" below.

You can also contact Detective James Muhl of Alvin Pd by
calling 281-585-7116. Rewards if UP TO $5000 are paid monthly!
Remember, we only need your information, not your identity!
---
Drive by Shooting- Freeport, TX
September 13, 2013
In the early morning hours of Friday, September 13, a drive-by shooting occurred in the 500 block of 7th street, in Freeport, TX. According to the victim who was returning home from grocery shopping at Walmart, in Lake Jackson, TX, stated that two suspects who were driving a dark color, four door sedan, fired approx.
3-4 gunshots at her home.
While taking groceries into the home, the victim heard 3-4 gunshots being fired at the residence and immediately fell to the floor. She then got up and ran to the vehicle to get her children and heard another 3-4 more shots.
The victim stated that she saw a person driving the vehicle as well as a passenger sitting behind the driver's seat with a black colored hand gun. The vehicle fled eastbound on 7th street and made a southbound turn onto Cherry Street.
Investigators found several 9mm shell casings at the location and also a 9mm slug in the kitchen. Several bullet holes were found to have penetrated the vehicle in different locations.
If you have any information concerning this crime, please click the link below.
---
Motorcyclist Killed- Rosharon, TX
October 21, 2012
On Sunday, October 21, 2012 at approximately , a motorcyclist was traveling East bound on FM1462 and struck a car that was pulling out from CR606A and was killed.
The vehicle that was involved in the accident is a silver,1998 Honda Civic. The driver of the vehicle fled the scene on foot and is sought for questioning.
Remember, your identity is totally ANONYMOUS and if the crime is solved based on the information that you have given, you could receive UP TO $5000 in reward money! Click below to submit your information.
You may also contact Sgt. Craig Cummings, at 281-692-1523.
---
| | | |
| --- | --- | --- |
| Page 2 of 2 | 38 Records | Prev | Next |