Please help Crime Stoppers solve the following crimes by clicking
on the "Solve This Crime" caption below each Crime of the Week article. After submitting your information, you will be given a code number.
Please do not share this code number with anyone! You will need to know this number when you call to check on the status of your tip!
ARMED ROBBERY - ALVIN, TX
May 07, 2014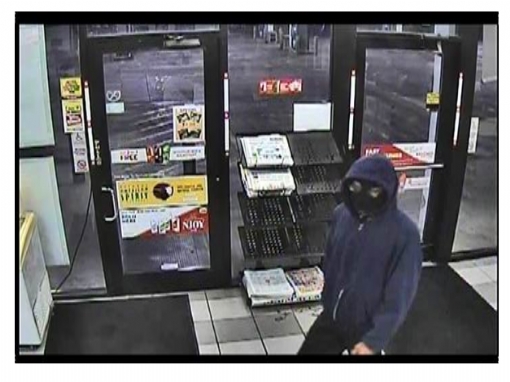 On May 7, 2014 at 2:55 AM a unidentified male entered the 711/Tetco located at 2480 S SH35, Alvin, Brazoria County, Texas and demanded money from the clerk. The suspect was armed with a black semi-auto pistol and was wearing a dark blue hoodie, black mask, dark jeans, with black and white, converse syle chuck taylor tennis shoes.
Suspect is approximatley 5'7" to 5'9" tall and has a slim build. Below is a screen shot of the suspect. If anyone has anything information that might help please submit an ANONYMOUS tip. You may also contact :
Detective David Elsner
Criminal Investigation Division
Alvin Police Department
Direct 281-585-7117
Main 281-388-4370
Fax 281-388-4381
---
Lake Jackson, TX - Check Fraud in Surrounding Areas
February 27, 2014
Along with Lake Jackson Police Department is asking for the public's help in the following crime.
The Lake Jackson Police department was contacted in November 2013 by a victim who advised that there were fraudulent checks written against their account. The victim advised their information had somehow been stolen and the victim believed that fake checks had been written using their personal information. Checks were passed in Lake Jackson, Bay City, and West Columbia, and throughout the Houston area.
It appears that there are at least two people involved; the driver (who is never seen) and a white female, who is passing the checks. The vehicle appears to be white or silver quad cab truck. This vehicle and the female are also believed to be linked to other forgery cases as well.
You may also contact Detective Pierce at Lake Jackson Police department by calling 979-415-2700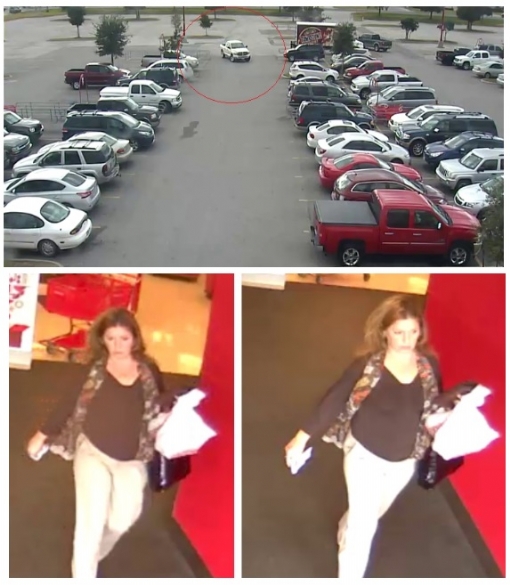 ---
ROBBERY - LAKE JACKSON
December 12, 2013
CRIME OF THE WEEK
Lake Jackson/Richwood
On or about Monday, Dec. 2, 2013, between 8am and 2pm unknown
person(s) entered the residences located in the 900 block of Oleander in Lake Jackson and the 500 block of Cr 710A (Edgewater) in Richwood, TX by forcing the back door of the homes open. The items that were stolen were as follows:
Taurus- Semi-automatic, stainless steel 9mm caliber pistol, a Ruger- Semi-automatic .22 caliber rifle, Remington- Semi-automatic 12 gauge shotgun, Samsung tablet, Apple IPAD, Apple Iphone-3G, Toshiba flat screen television, GoPro Hero Camera, Nikon Coolpix digital camera, DrDre Beats Pro Headset, Dell Laptop Computer, Samsung TV,.22 caliber lever action Rifle and numerous pieces of jewelry.

It is believed that the person(s) involved in this burglary were operating a white, older model, 4-door Cadillac.
The police believe that these crimes could be linked together.
If you have any knowledge of either crime you are urged to click the link below and leave a tip. All tips are ANONYMOUS!
You can also contact Investigator Wade Nichols at Brazoria Co.
Sheriff's Office at 979-864-2220
---
Alvin, TX- Vandalism in National Oaks Park
November 19, 2013
The Alvin Police Department is seeking the publics help in apprehending the person(s) that vandalized a bridge located in the city`s National Oak Park
sometime during Tuesday, November 19, and Wednesday, Nov
...
. 20, 2013.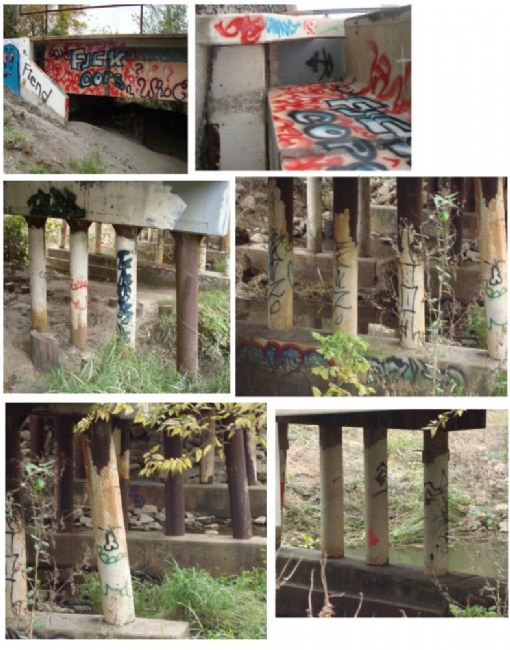 If you have any information about this crime, you can submit a tip by clicking the "solve this crime" below.

You can also contact Detective James Muhl of Alvin Pd by
calling 281-585-7116. Rewards if UP TO $5000 are paid monthly!
Remember, we only need your information, not your identity!
---
Drive by Shooting- Freeport, TX
September 13, 2013
In the early morning hours of Friday, September 13, a drive-by shooting occurred in the 500 block of 7th street, in Freeport, TX. According to the victim who was returning home from grocery shopping at Walmart, in Lake Jackson, TX, stated that two suspects who were driving a dark color, four door sedan, fired approx.
3-4 gunshots at her home.
While taking groceries into the home, the victim heard 3-4 gunshots being fired at the residence and immediately fell to the floor. She then got up and ran to the vehicle to get her children and heard another 3-4 more shots.
The victim stated that she saw a person driving the vehicle as well as a passenger sitting behind the driver's seat with a black colored hand gun. The vehicle fled eastbound on 7th street and made a southbound turn onto Cherry Street.
Investigators found several 9mm shell casings at the location and also a 9mm slug in the kitchen. Several bullet holes were found to have penetrated the vehicle in different locations.
If you have any information concerning this crime, please click the link below.
---
Motorcyclist Killed- Rosharon, TX
October 21, 2012
On Sunday, October 21, 2012 at approximately , a motorcyclist was traveling East bound on FM1462 and struck a car that was pulling out from CR606A and was killed.
The vehicle that was involved in the accident is a silver,1998 Honda Civic. The driver of the vehicle fled the scene on foot and is sought for questioning.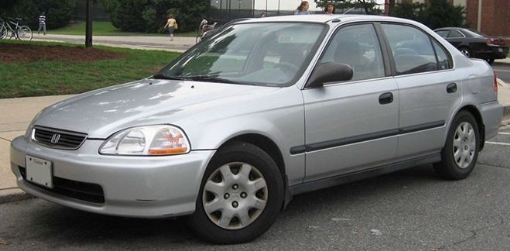 Remember, your identity is totally ANONYMOUS and if the crime is solved based on the information that you have given, you could receive UP TO $5000 in reward money! Click below to submit your information.
You may also contact Sgt. Craig Cummings, at 281-692-1523.
---
| | | |
| --- | --- | --- |
| Page 2 of 2 | 26 Records | Prev | Next |